Meet the coach
Steve Chu
Elite Athlete and Sub-2:20 Marathoner
4x Top-100 finish in World Marathon Majors (1 x top-25)
Get in touch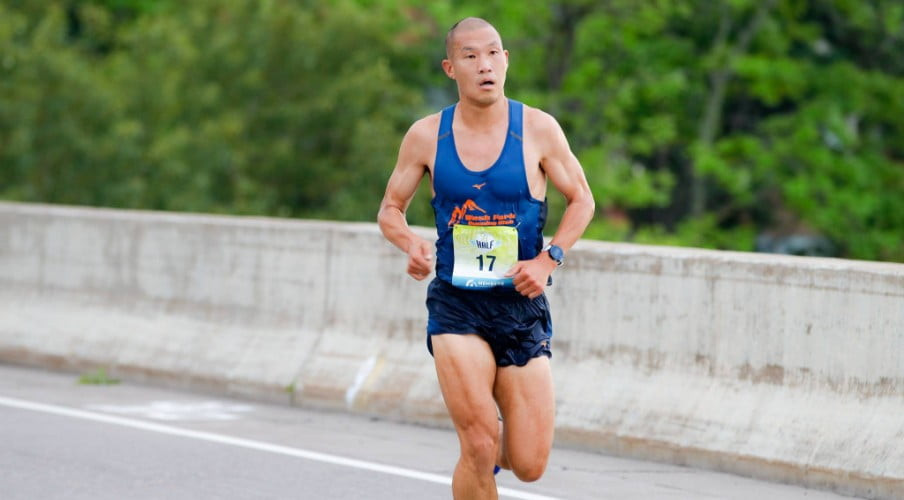 I started running as a high school freshman at River Hill High School in Maryland. I was lucky to have a cross country coach that trained us in a very scientific and methodical way (years later I would realize our training was heavily influenced by Jack Daniels Running Formula). While I had a successful high school career, I realized I was just a big fish in a small pond when I walked onto my college track team and started a cycle of over-training and injury to try to be competitive at the next level.
I stepped away from the sport for a few years after graduation but eventually started running again to try to live a healthier lifestyle. I signed up for my first marathon (2006 Chicago Marathon) on a whim and made every mistake possible in training, tapering, pre-race nutrition, pacing during the race and still somehow dragged myself across the line in a little over 3 hours. It would be 3 years before I would run another marathon but, in the meantime, I read, researched, and studied dozens of books and articles on proper training methods. Over the next 10 years I would drop 46 minutes off my first marathon and 20 minutes off my first half-marathon.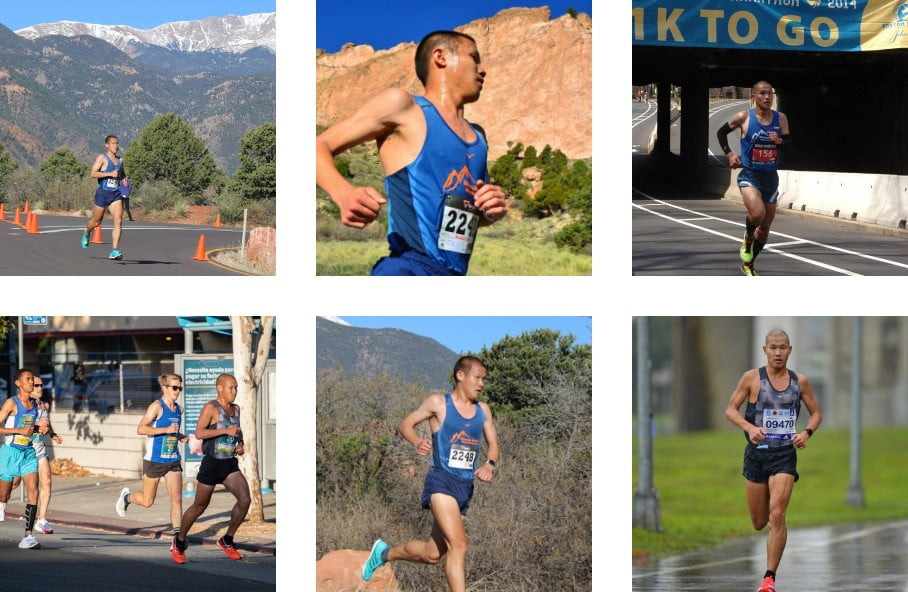 I wish I could say it was a smooth and gradual progression from Boston Marathon hopeful to national class sub-elite, but I overtrained and got injured along the way as I methodically increased my training mileage and intensity. The important thing is I learned from each setback and adapted my training each time to come back stronger and smarter. I progressed from barely stumbling across the finish line of my first 2 marathons to qualify for Boston to qualifying to compete in national championships. In 2015 I even earned 2 top-25 finishes in USATF national championship events. (14th in the 25K and 24th in the 12K).
In 2016 I had the opportunity to earn a spot on Taiwan's (my country of birth) Olympic Marathon team. While I eventually fell 2 minutes short of that year's Olympic Standard, the journey to try to qualify for a world championship or Olympic team led to a sub-2:20 marathon and other incredible experiences.
Concurrent with my personal running journey I also started writing training schedules for others. I helped some friends train for the running portion of their Air Force PT tests so they can continue their military career. I also wrote couch-to-first-half marathon plans and helped some qualify for the prestigious Boston Marathon. I learned that training schedules need to be tailored to an individual's training history and just as importantly their non-running commitments. In my former career I had to balance occasionally working 60-70 hours a week as a consulting actuary with running up to 160 miles a week. It's because of that experience that I know how to work with my runners to find ways for them to fit their training in with the rest of their life. I don't believe in one-size-fits-all training plans, and I certainly don't expect things to go perfectly once I write someone a training schedule. As a coach I will be there to give my runners advice before key workouts and races and feedback afterwards, as well as adjust their training schedules whenever necessary. This beautiful sport of running has been such a big part of my life, and my goal as a coach is to not only help my runners reach their goals but also teach them to enjoy every achievement along the way.
Achievements
High School

River Hill Class of 2000.
11-time state championship qualifier (3-time all-state in Cross Country, 2-time medalist in the 1600 meter run in Track and Field).
Team State Champions in Cross Country in 1998, 1999 and Indoor Track and Field in 2000.

College

Johns Hopkins Class of 2004.
Former school freshman class record holder in the 1500 and 5000.
All-Conference 2nd team in Cross-Country in 2002.

Post Collegiate

2012 Omaha Marathon Winner

2014 Air Force Marathon Winner

Top 3 Finishes in 2014 Rock and Roll New Orleans Marathon (3rd), 2016

Rock and Roll USA/DC Marathon (2nd), 2019 Rock and Roll Las Vegas Marathon (3rd)

Top 100 Finishes in World Marathon Majors (2014 Boston, 2021 Boston, 2016 Chicago, 2019 Chicago)

Chicago Marathon Top-25 finish in 2016 (22nd)

Top 20 Finishes in non-WMM IAAF Gold Label Races (2015 Houston – 17th, 2016 Ottawa – 11th)

4-time age group winner at Bolder Boulder 10K (One of the largest 10K road races in the world)

2015 USATF 25k National Championships – 14th

2015 USATF 12K National Championships – 24th